Microblading has become a highly popular procedure due to the realistic results to look like your natural eyebrows. During your appointment, your eyebrows will be shaped and drawn to enhance your facial features, and will be approved by you before we begin microblading. Your initial appointment takes a little over 1 hour, and a follow-up appointment will be scheduled 4 – 8 weeks. The 10 days following your initial microblading procedure, your brows will look darker and bolder due to natural scabbing and healing. This healing process is completely normal for all permanent cosmetic procedures.
Women
Microblading  |  $450
Microblading + Shading  |  $550
Ombre/Shading  |  $550
Men
Microblading  |  $450
Microblading + Shading  |  $550
Save yourself time every morning trying to apply eyeliner that runs or smudges throughout the day. Schedule a permanent eyeliner procedure! You can swim, sweat, and wipe your eyes without having to worry about smudging your eyeliner. We can customize any eyeliner look you want whether it's a cat eye or a thinner natural line. All eyeliner procedures consist of 1 visit and for the best result,  schedule the touch-up appointment 4 – 8 weeks.
Water line/Tight line  |  $350
Natural/Medium  |  $400
Cat eye/Thick |  $450
Bottom  |  $350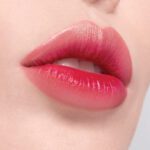 Lip liner helps to correct asymmetrical and/or faded lip borders. Permanent lip liner magically hides lip lines, eliminates the problem of lipstick bleeding into the fine lines around your mouth, and changes the size, shape, and color of your lips.
Full lip enhancement is the perfect solution if you want fuller and more symmetrical lips without the needles and fillers.
Lip Neutralization is for those with cool or dark lips in which we neutralize the darkness in the lips to give a warmer, lighter, and even toned look.
Liner |  $450
Shading/Liner  |  $650
Full Lips (Lip Blush) |  $850

To give you the look you desire, our eyelashes come in a variety of volume, boldness, and lengths. Whether you want a natural classic look or a more dramatic look, we have the lashes you're looking for. 
Classic/Volume |  $125 & up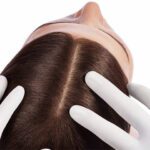 Scalp Micropigmentation is the solution to battling hair loss and baldness without the non-invasive surgery and no scarring. State-of-the-art micro needles are used to deposit pigment into your scalp. It is suitable for all types of hair loss on all ages, colors, and skin types. Treatment usually takes 2 – 3 sessions and can take from 1 – 5 hours to complete each time. We will work with you to determine the best hairline shape for your facial features.
Price determined after consultation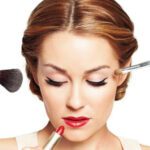 To keep your permanent makeup of lips, eyebrows or eyeliner fresh it is highly recommended to perform touch up. The reason is that permanent makeup pigments will lighten with time. There's a bright side here: in case you get tired of the current permanent makeup color, you have a chance to change slight color on a touch up procedure.
Eyebrows
Within 6 mths |  $150 & up
Within 12 mths |  $200 & up
Within 18 mths |  $250 & up
Within 24 mths | $300 & up

Eyeliners |  $200 & up
Lips |  $300 & up